Nestled at the heart of local life, our collection of uniquely crafted Pubs bring individuality to life, celebrating their history and heritage in a modern way. Irresistible food and drink is served up in an enticing and relaxed Pub setting by a warm and friendly team. No matter when or why you're here, we craft the perfect atmosphere for our customers to enjoy those 'us' moments.
Browse our latest jobs below, or use the quick links if you know what you're looking for...
List #1
Latest Crafted Jobs
Sous Chef
Salary
£30,000 - £35,000 + Bonus + Service Charge
Location
Watermill (Dorking),Diss,RH4 1NN
Description
As a Sous Chef, you will… Communicate with all the team and develop great working relationships with all team members Take responsibility for ensuring standards of cleanliness and hygiene are maintain
Reference
e3b80eb4-6a89-4697-9af7-e3160997baa9

Apply now
Saved
View all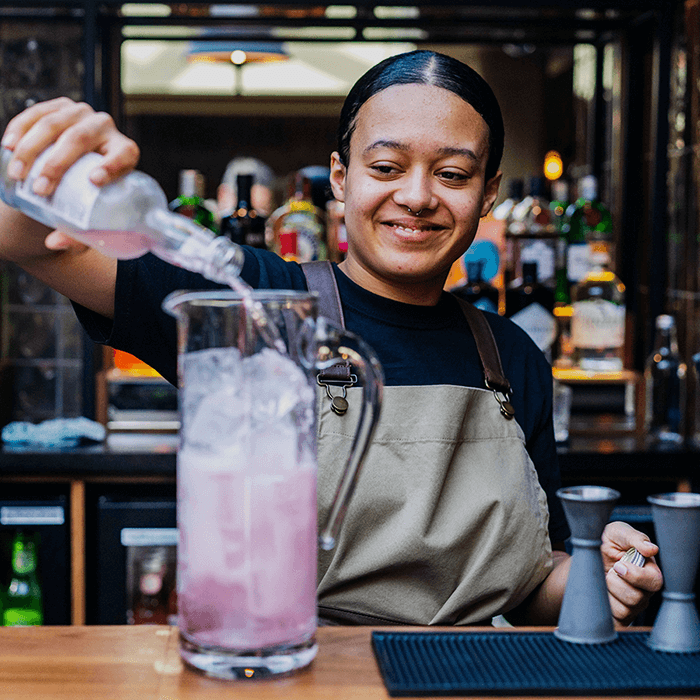 Life at Crafted Pubs
Our dedicated teams craft irresistible food and drink in an enticing, relaxed local pub setting. Celebrating unique pubs and people with character, charm and quirk. Our buildings and team look effortlessly cool but with an open warmth that delivers the perfect atmosphere every time, whenever you visit and whatever you visit for.

Our aim is to cater for all tastes, guests and social occasions. From mid-week meals and lazy weekday lunches, fizz and food with friends on a Friday, breakfast on a Saturday morning and a relaxing roast on a Sunday.