Can you lead from the front...?
As Assistant Manager, you're everyone's first port of call. The one who ensures the whole team knows what needs to be done. You ensure the bar is fully stocked and everything looks on point, so when the customers come pouring in, they're blown away by the service and quality.
You're not just a leader but also a problem-solver extraordinaire. You know how to handle any challenges that might turn up along the way. Your team knows to rely on you to keep a level head and always find a way to keep the show on the road.
If you want to take your leadership skills to the next level, browse our latest Assistant Manager jobs below. Or, if you're looking for something different, use the quick links below to find the role that's perfect for you. Are you ready to make things happen?
List #1
Latest Assistant Manager Jobs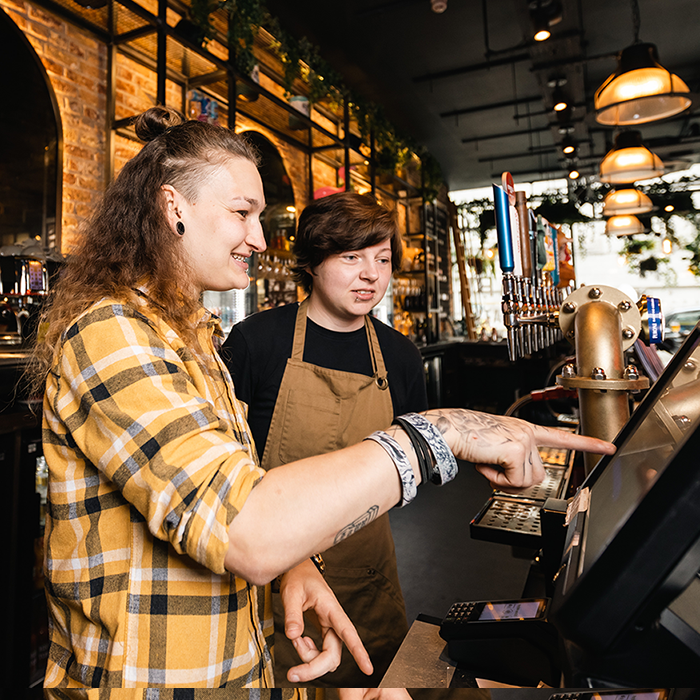 WHAT IS IT LIKE TO BE AN ASSISTANT MANAGER?
As an Assistant Manager at Greene King, you and your team will delight our customers daily. And, as you grow with us as a leader, you'll get our support to develop all the skills you need to go far in your career – paving the way for a big future. Hear from our team to discover what being an Assistant Manager at Greene King is like.
WHAT IS IT LIKE TO BE AN ASSISTANT MANAGER?
FREQUENTLY ASKED QUESTIONS
FREQUENTLY ASKED QUESTIONS

WHAT DOES AN ASSISTANT MANAGER DO?
An assistant manager is crucial in supporting the general manager and ensuring smooth daily operations. Duties typically include:

- Assisting with staff training, scheduling, and management.
- Overseeing daily operations and stepping in during the manager's absence.
- Handling customer queries, feedback, and any issues.
- Assisting in inventory control and stock management.
- Participating in financial tasks like budgeting and reporting.
- Ensuring company policies and procedures are adhered to by all staff.
- Taking part in strategic planning and setting operational goals.

WHAT QUALIFICATIONS DO YOU NEED TO BE AN ASSISTANT MANAGER?
Qualifications for an assistant manager role can vary based on the industry, but generally include:

- Education: While only sometimes essential, having a diploma or degree in business management, retail management, or a related field can be beneficial.
- Experience: Prior experience in a supervisory role or a specific sector is often required.
- Skills: Strong communication, leadership, organisational, and problem-solving skills are essential.
- Training: Industry-specific training or certifications, especially in hospitality or finance, might be necessary or advantageous.
WHAT IS THE CAREER PATH AFTER ASSISTANT MANAGER?
The path of progression after Assistant Manager can vary depending on the organisation's internal structure and the assistant manager's skills and experience. Generally speaking, the next move for an Assistant Manager would be to assume the role of a General Manager.