Can you Lead and inspire a team...
Hey there, General Manager extraordinaire! You've got the skills, and you've risen the ranks. Now it's time to see your ideas brought to life with us at Greene King. You know that great pub experiences aren't just brewed up out of nowhere. They're created by a top-notch team working hard to keep everything running smoothly. And as General Manager, you're the glue that holds everyone together and moving in the right direction.
Take a peek at our latest General Manager jobs below, or if you're thirsty for something different, use the quick links. Cheers to starting your next adventure with us!
List #1
Latest General Manager Jobs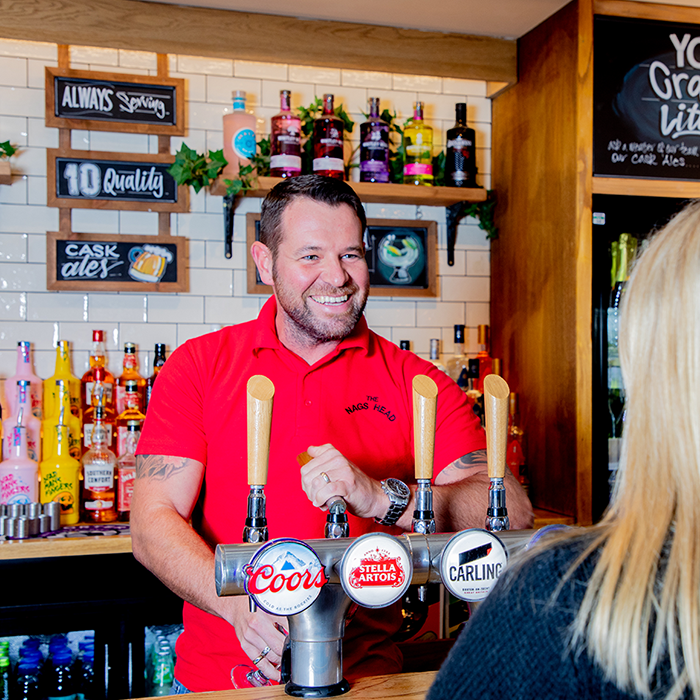 WHAT IS IT LIKE TO BE A GENERAL MANAGER?
As a General Manager with us at Greene King, you'll be given the freedom to succeed and build a business to be proud of. And, as you grow with us as a leader, you'll get our support to develop all the skills you need to go far in your career – paving the way for a big future. Hear from our team to discover what being a General Manager at Greene King is like.
What is it like to be a GENERAL MANAGER?
FREQUENTLY ASKED QUESTIONS
FREQUENTLY ASKED QUESTIONS
How much does a manager of a pub earn?
In the UK, a pub manager's salary can vary based on experience, location, and the size of the establishment.
How do I become a pub manager?
To become a pub manager in the UK, people typically follow these steps:

1. Experience: Start with a role in the hospitality sector to gain relevant experience. Positions like bar staff or assistant manager can be stepping stones.
2. Qualifications: While only sometimes required, many pub managers obtain qualifications such as a BTEC in hospitality management or related courses.
3. Personal License: It's beneficial to obtain a Personal License to sell alcohol, especially if you're managing the establishment.
4. Skills: Develop managerial, customer service, and financial skills, often gained through hands-on experience or courses.
What are the duties of a pub manager?
A pub manager's duties in the UK encompass a wide range of responsibilities, including:

1. Overseeing daily operations of the pub.
2. Managing and training staff.
3. Ensuring customer satisfaction.
4. Handling stock control and ordering.
5. Ensuring compliance with licensing, health, and safety regulations.
6. Financial management, including budgeting and sales targets.
7. Organising events, promotions, and marketing efforts.