Does anything bring British people together better than a trip to the carvery?

From family get-togethers to catch ups with friends, whatever the weather or occasion, we've got something for everyone with our mix of carvery and classic pub food washed down with a tasty tipple. Our carvery includes a choice of three 14-hour slow-cook meats and a selection of potatoes and seasonal vegetables. Pile it high and pour over as much gravy as you like!
Browse our latest jobs below, or use the quick links if you know what you're looking for.
List #1
Latest Pub & Carvery Jobs
General Manager
Salary
£42,000 - £46,000 + Bonus
Location
Lord Ted (Newark),Newark,NG24 4SW
Description
What you'll do as a General Manager... Work with your business development manager and management team to grow pub sales Lead by example in everything you do and bring our brand to life through your t
Reference
c4d59f5a-c13c-474f-be96-2151f498b61d

Apply now
Saved
Kitchen Manager
Salary
£30,000 - £34,000 + Bonus
Location
Waterside (Rugby),Rugby,CV21 4PW
Description
As a Kitchen Manager, you will… Take the reins in the kitchen, whether you are making decisions or coming up with fresh ways to help the team run better together.  Communicate clearly with your team i
Reference
0036e430-8b28-4cc3-8c70-80e1cb75419d

Apply now
Saved
Assistant Manager
Salary
£28,000 - £31,000 + Bonus
Location
Mottram Wood (Mottram),Mottram,SK14 3AU
Description
What you'll do as an Assistant Manager...  Support the General Manager in the day to day running of the business and leading the business in their absence.   Bring our brand to life by leading the tea
Reference
4425058c-0222-4c9e-8fa7-5ad81d9c64df

Apply now
Saved
View all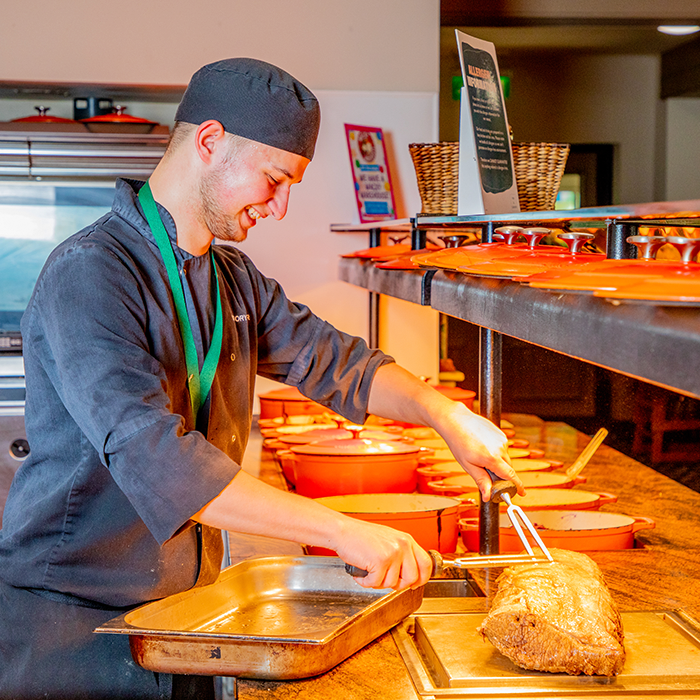 Life at Pub & Carvery
Work with us in a warm and welcoming setting where customers share the joy of a delicious Sunday lunch on any day of the week.

You'll join a friendly team where your approachable nature will put you in excellent company. From our kitchens to our bars, you'll have a crucial part to play in making our customers feel at home.

A career with Pub & Carvery gives you the opportunity to develop your skills in hospitality, meet new people every day, and be part of a passionate pub community. Whether you're keeping our kitchens running flawlessly, or the drinks flowing smoothly from our bars, when you choose to grow your career with us, you'll get all the training and support you need to achieve your goals.