Chef & Brewer Collection
The Chef & Brewer Collection brings together 141 beautiful, cosy country-style pubs, based in England and Wales, where everyone feels instantly at home. We take great pleasure in creating seriously good pub food and expertly curated drinks served by our friendly, knowledgeable team. At Chef & Brewer we're all about classic country pubs with the most welcoming environment. Visiting is never hard work or stressful –– our menus, service and atmosphere are all designed to deliver an irresistible, no hassle and simple experience.
Our pubs are all unique in their own way, with extra finishing touches; perfect for creating special moments with loved ones. We bring the local pub to life through our friendly teams, getting guests involved in the local community, attractions and events, reflecting our true community spirit.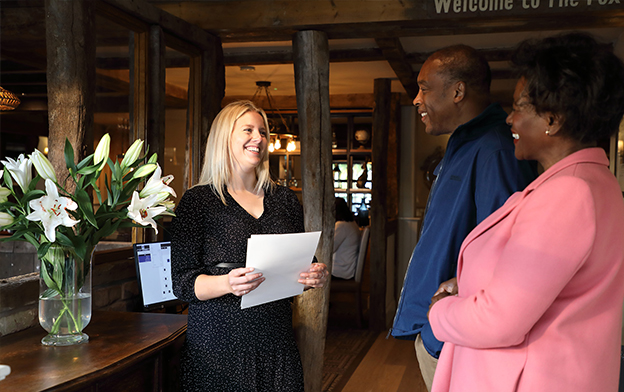 Chef and Brewer Team Members
Our teams know how to create the perfect, relaxed, sociable pub environment and an atmosphere that reflects the local community. They are friendly and naturally confident in making the quality of Chef & Brewer look effortless. Making sure everyone feels welcome from the moment they arrive to the moment they leave.
To complement our pubs, when bringing new members into our team we are looking for people who are friendly, attentive, approachable, who can treat guests as we would a visitor in our own homes - making people feel welcome. We recruit and develop teams to have natural confidence, and enthusiasm for food, drinks and above all to give great service to our guests.