Cellar Service & Technician Jobs
A Taste for perfection...
Our cellar services teams support more than looking after over 6,700 busy pubs, bars, and restaurants to ensure every single pint is served to perfection. They are the unsung heroes who work behind the scenes covering new installations, maintenance & breakdowns, and ensuring beer quality from cellar to bar.
We're looking for hardworking, dedicated individuals who have a passion for great beer and who aren't afraid to roll up their sleeves and get their hands dirty. Browse our latest Cellar Service jobs below and let's keep our pubs serving great beer.
We are sorry but your search has returned no results.
Please click below to view all our open jobs.
View all jobs
View all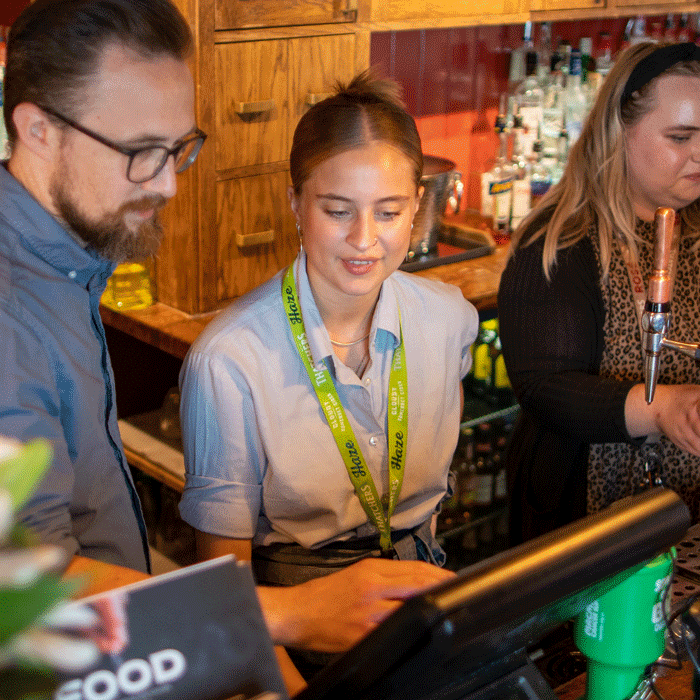 Frequently Asked Questions
How do I become a cellar technician?
To become a cellar technician in the UK, follow these general steps:
Education: While only sometimes mandatory, having qualifications related to brewing, viniculture, or relevant scientific fields can be beneficial.
Experience: Begin by working in breweries, wineries, or related industries to gain hands-on experience in cellar operations.
Training: Consider specialised courses or workshops on cellar management, brewing, or vinification.
Skills: Develop proficiency in machinery operation, knowledge of storage conditions, and understanding of the chemistry of beverages.
Certifications: Some establishments may require or prefer technicians to hold specific safety or quality control certifications.
What is a cellar tech?
A cellar tech or technician manages the post-fermentation stages of brewing or winemaking. They are responsible for tasks related to maturation, storage, carbonation, clarification, and eventually, the packaging of beverages, ensuring that the end product maintains its quality and character.
What is a cellar person's job description?
A cellar person, similar in role to a cellar technician, typically handles the following responsibilities:
Monitoring Fermentation: Keeping tabs on the fermentation process, checking for irregularities and ensuring the desired profile is achieved.
Transferring Liquids: Moving beer, wine, or other beverages between tanks or vessels without introducing contaminants.
Cleaning and Sanitising: Regularly cleaning tanks, equipment, and work areas to prevent microbial contamination.
Carbonation: Ensuring beverages are carbonated to the desired levels, if applicable.
Packaging: Assisting in the packaging process, including bottling, canning, or kegging.
Quality Control: Taking samples for lab analysis and tasting panels to ensure product consistency and quality.
Maintenance: Performing routine maintenance on tanks, pumps, and other equipment or reporting any issues.
Safety: Adhering to health and safety regulations, ensuring a safe working environment.