Working here
With over 39,000 people working across 3,000 pubs and two head offices, a career at Greene King has no limits. We've been changing and developing over recent years too so keep reading to find out a bit more about our culture and how you can be a part of our incredible journey to be Britain's number one pub company.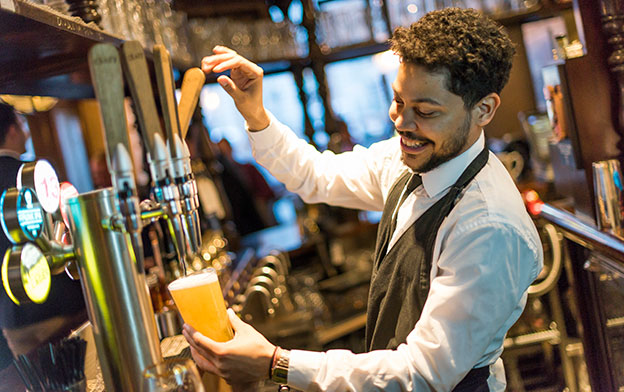 Culture
Offering the best hospitality in the industry starts by having the best working environment in the industry. We don't just want to be a great place for guests – we want to be a great place to work.
How do we achieve this? By being passionate about our business and bringing out the best in others. By being honest and treating each other with respect. By having the courage to try new things and by helping our people to grow professionally by offering them training, real career opportunities and rewarding them.
Most of all though, we are a great place to work because we are always inspired to create memorable experiences for our guests and for each other.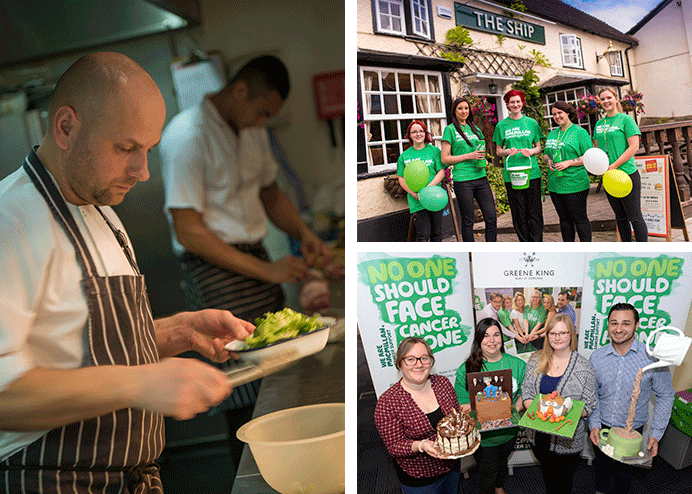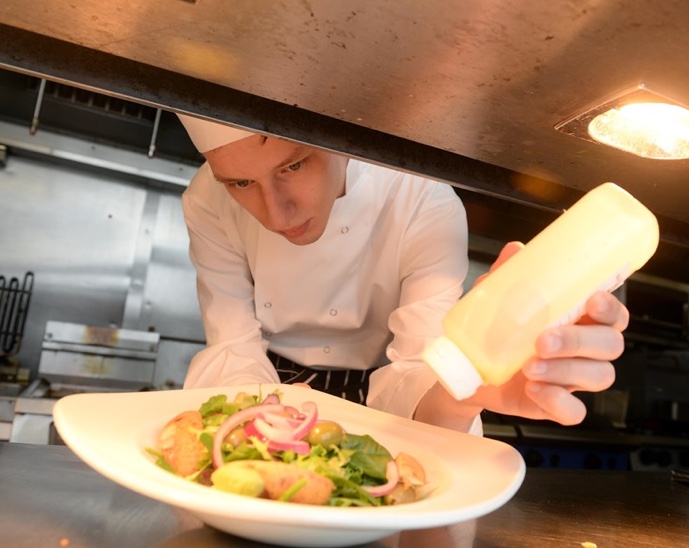 We're the best in the industry because we all pull together. All you need is the passion and dedication and success will follow.
Application process
What do you need to do to get a job at Greene King? It's an easy step-by-step process.
Step 1 - Apply

You will need to fill out an on line application form via this website. We'll try to get back to you within 48 hours to let you know we've received your application.

Step 2 - Consideration

Once we've received your application, we'll review it. If we think you might be right for the role, we'll give you a call for an initial telephone interview.

Step 3 - Formal Interview

If you make it through the initial telephone interview, we'll invite you to attend a formal interview or selection event. Once that's taken place, we'll let you know within a week whether you've been successful.

Step 4 - Successful Candidates

If you pass the formal interview, we'll put your details on our talent bank and keep in touch until a suitable role comes up. Once it does, we'll ask you to attend a second interview with the relevant pub, restaurant, hotel or other area of the business.
Our heritage
Our story goes back to 1799 when 19-year-old Benjamin Greene moved to Bury St Edmunds in Suffolk to set up the Westgate Brewery. He was carrying on a proud tradition of brewing in the town that stretches all the way back to 1086.
Ever since we first opened our doors, we've been looking for ways to refine the traditional craft of brewing. The result? Arguably the finest range of cask ales in the UK.
Our business may have changed in the past 200 or so years, but some things haven't. The passion for quality and service that inspired our brewing ancestors still inspires us today. It's our heritage. One that's been passed down through the generations and that will carry on for generations more.