Premium & Urban Pubs
Whether it's lunch, brunch, spontaneous drinks or a bite to eat after a long day, our pubs provide a haven where we invite you to escape the stresses of everyday life.
The Premium & Urban estate includes a smorgasbord of different pubs. Historic buildings who've seen hundreds of years of patrons passing through their doors, whether it was Dickens observing Victorian London or Frances Crick announcing the discovery of DNA. As well as businesses who thrive on innovation and providing new experiences. We have collections of pubs who embody the true British spirit of a city boozer and some who are the only place to watch the next big game.
On hand with your tipple of choice and plenty of pub fare to tickle your fancy, our much-loved institutions open their doors to medley of city dwellers, whether you're from near or far, you're welcome to pull up a chair and raise a glass with us.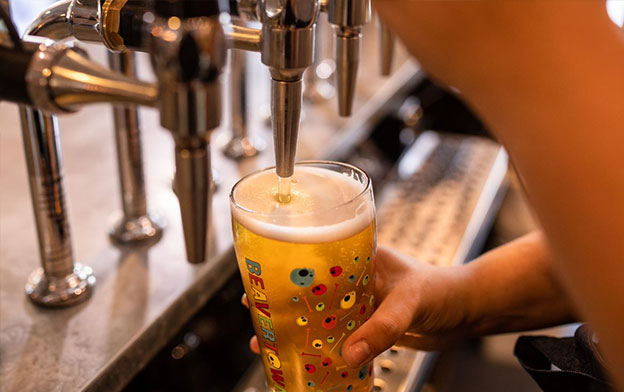 Premium & Urban Team
Team Premium & Urban are bursting with energy, enthusiasm and excitement for the iconic pubs they represent. Never taking themselves too seriously, they revel in meeting new people and exploring food and drink whether it's the newest brew on tap or dishes fresh from the kitchen.
They have a true, authentic passion for the pub and place it holds in the hearts of the British people and they understand the importance of each individual pub's character and story. Always up for a chin wag, the team are naturally sociable beings who thrive in good company and are always interested to hear someone else's story.
Never accepting the status quo, the Premium & Urban team want to push the boundaries of what has gone before to drive innovation and have new experiences. They have personality in abundance and always want to uphold the legendary local status of their pubs.
The Premium & Urban team are a friendly bunch who appreciate what has gone before in the pubs they represent, are excited to see what comes next and just want to be at the centre of all the action.