Loch Fyne
We are one of the UK's best known and most successful restaurant companies. We have 10 restaurants, including our Poole hotel so there are plenty of opportunities for career progression across the Company. Our success is based on being the best – we have stunning properties, award-winning food and, we believe, the best people in the industry. Our restaurants look great, our food is unbeatable and our staff are outstanding.
Working with us at Loch Fyne Restaurant + Bar, you will feel a part of our family with like-minded people who progress their careers with us utilising our career path, offering Leadership and Management Development programs, Chefs Academy and Apprenticeships for all roles and levels. All of our people get to develop their skills and knowledge of fresh fish and seafood too.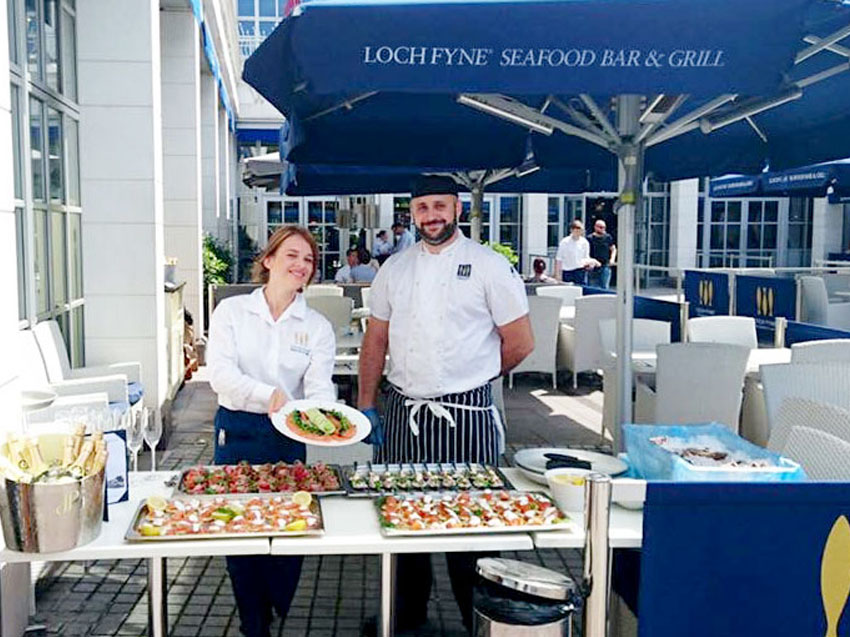 Loch Fyne Team
Great performance is rewarded with our management bonus schemes (quarterly and annual), tronc, annual conference and awards, trips to Loch Fyne in Scotland to understand our heritage and company benefits which include Pension, Healthcare, Share Save Scheme, 33% employee discount and 25% 'friends and family' discount, shopping vouchers to name a few.
We are committed to leading great teams and having fun whilst running busy, successful restaurants. If you are enthusiastic, eager to improve and motivated to work as part of a top quality team then send your application and share the Love of the Loch.